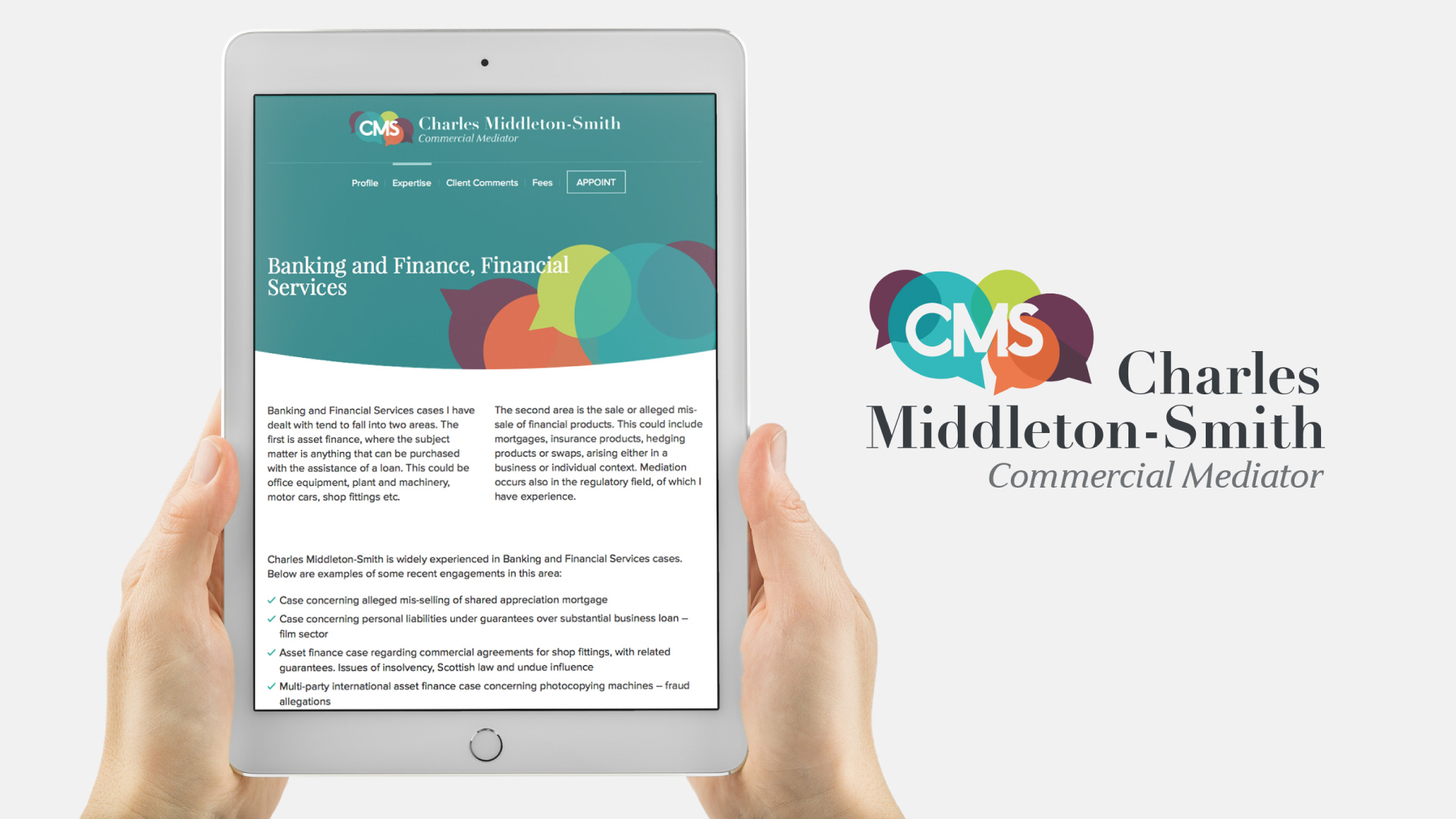 Charles Middleton-Smith
Charles Middleton-Smith is one of the UK's most experienced independent commercial mediators.
With more than 35 years in commercial law working on cases across entertainment, sport and the arts, he has built a reputation as an effective deal broker.
We were engaged to help Charles set the creative direction for his personal brand, creating a unique identity that could be used online and off to present a consistent, professional image.