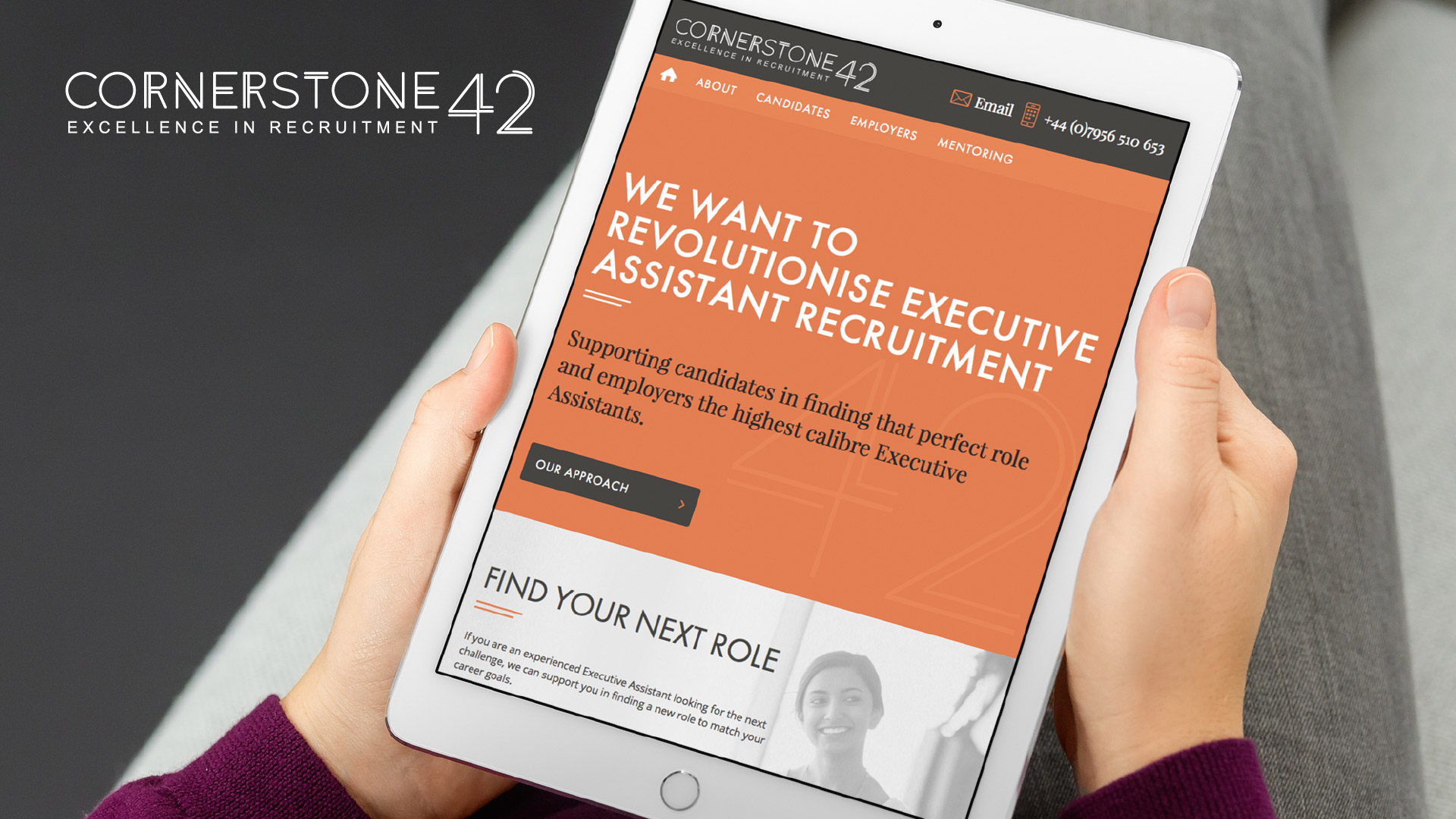 Cornerstone42
Cornerstone42 launched in early 2016 with a mission to change the face of Executive Assistant recruitment in the UK.
It is a talent-matching agency made for EAs by EAs, supporting candidates in finding the best roles and employers the highest calibre staff.
Founder Vivien Edwards engaged us to help communicate this vision online, creating a website that would be the main touch-point for both talent and potential clients. By involving us early-on we were able to have a significant influence on the development of the visual style and presentation of the new brand.