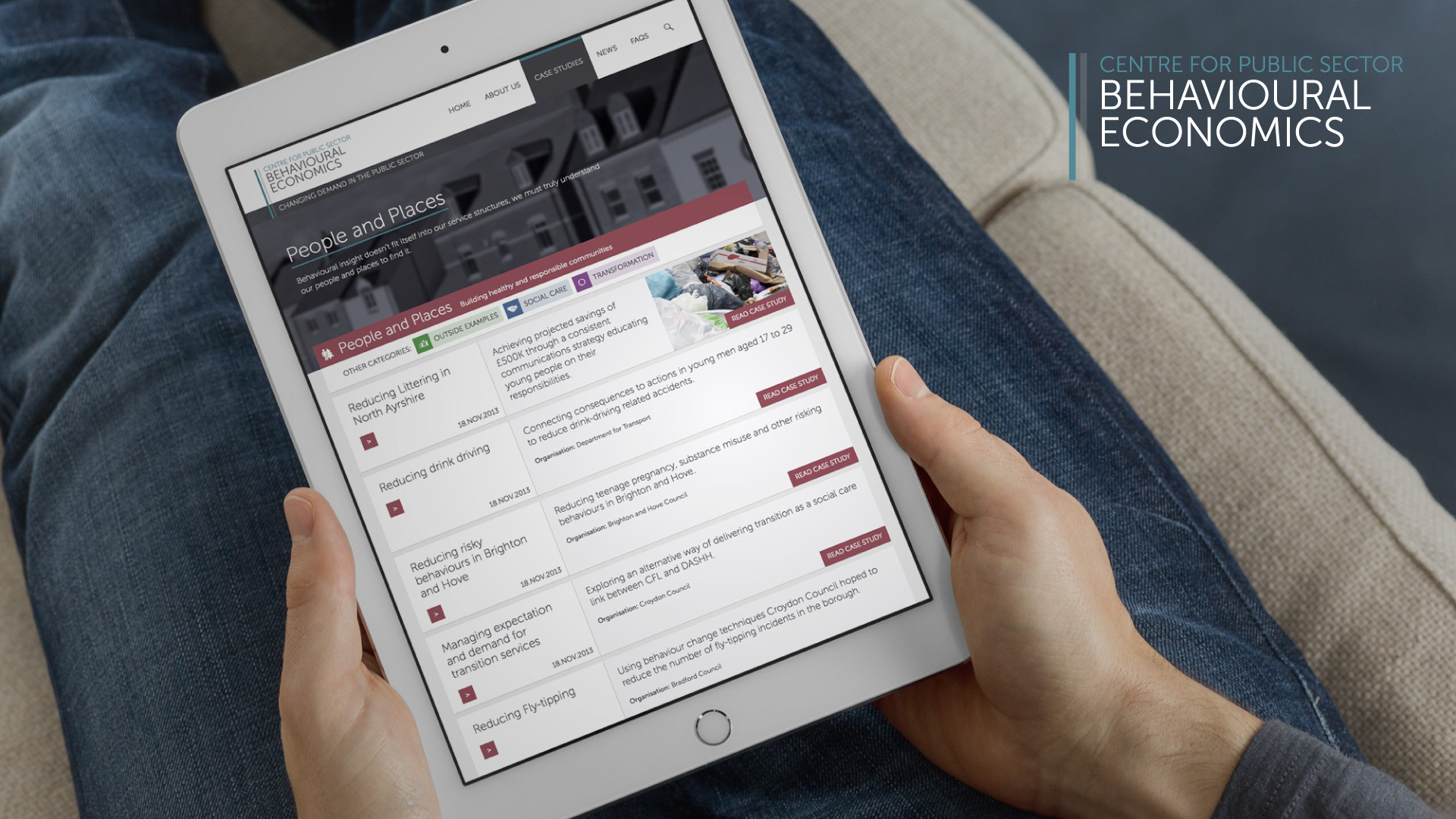 The mission of the Centre for Public Sector Behavioural Economics (CPSBE) is to raise awareness and spread best practice in applying the benefits of behavioural change to public services.
As a partnership between local government Chief Executives and consultancy iMPOWER the centre acts as a free online resource drawing on case studies and research from behavioural economics in practice in the public sector.
We were engaged by iMPOWER to design and develop the CPSBE website and create a brand identity for the initiative.