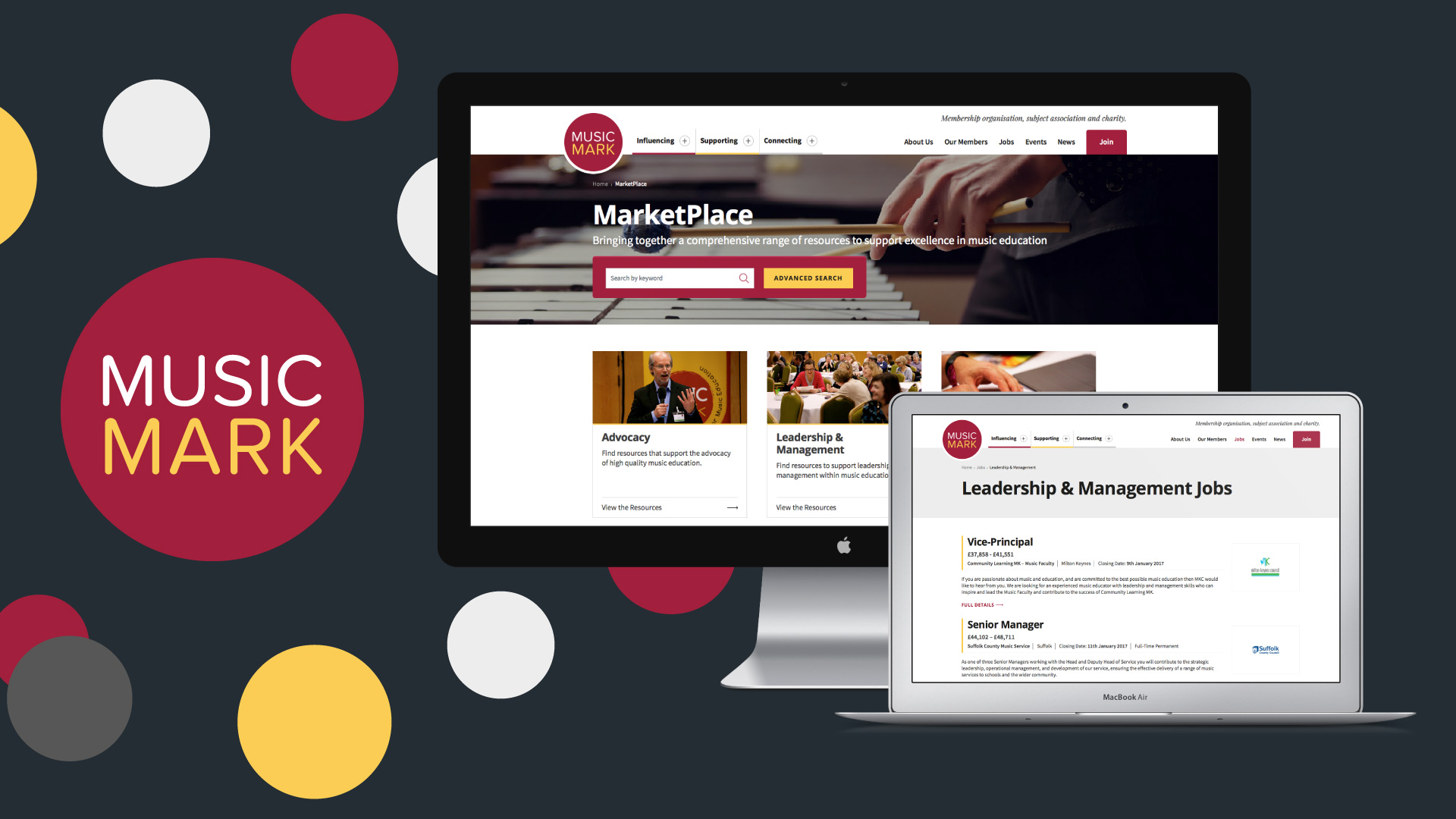 Music Mark
Music Mark is a national subject association for music education.
As a membership organisation they work to influence government, support educators and connect key stakeholders in the UK's music education market. Collectively their members work with more than 2 million children every year.
Music Mark approached us to take on a ground-up redesign of their website and to help evolve the organisation's branding to achieve a more contemporary image that better reflected their vision for the charity.