WordPress 5 – Should You Upgrade Today?
A new version of WordPress is here and it marks an important step forward for the platform. But we have an important note of caution for anyone considering the upgrade.
WordPress has seen a lot of changes over the past 15 years, growing in maturity as a platform from a simple tool for blogging to a comprehensive content management system that powers almost 30% of the web. Since the start of The Pixel Parlour it has been our CMS of choice, providing an appealing blend of simple editing controls for our clients and a rich ecosystem of plug-ins to help us extend what WordPress can do or quickly integrate with other services.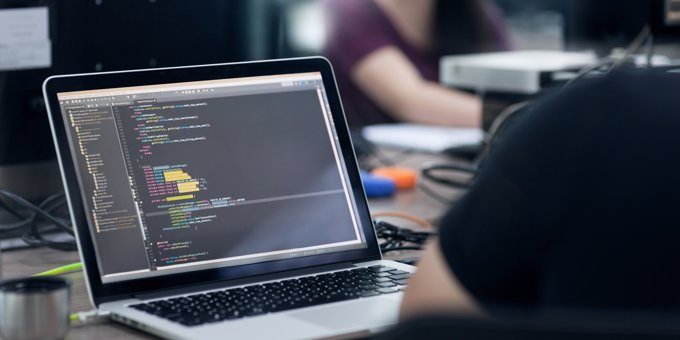 In our time developing sites on WordPress we have seen a regular stream of releases bring improved performance, security or useful new features and the latest update to WordPress is no exception. The main change in WordPress 5 is the introduction of the Gutenberg editor, which provides more modular content management – similar in many ways to our own Page Builder tool. Both allow you to create a page out of a set of pre-defined design elements (WordPress is calling these 'blocks') and then use intuitive drag and drop controls to repeat, reorder or reformat them. This approach provides a lot more flexibility when creating and editing pages, making it easier for publishers to experiment with different layout ideas while staying focused on the content rather than the code.
"Blocks provide a comfortable way for users to change content directly, while also ensuring the content structure cannot be easily disturbed by accidental code edits."
It's a welcome move forward, however any big change to something as core as the editor are bound to introduce some issues with backward compatibility. So the short version of this PSA is that if you're going to update you need to be prepared for the possibility that it will break some things.
Minor WordPress releases, which normally cover simple bug fixes and security patches, are generally safe to install automatically. But when it comes to point releases – ie. an upgrade from 4.8 to 4.9, or in this case from 4.9 to 5.0 – we recommend handling these manually and ideally testing in a staging environment first as the changes tend to me more significant. Of course all WordPress updates will have been tested thoroughly before release, but perhaps not with the particular combination of other software that runs your site.
The bespoke themes we build don't use the standard WordPress editor so are less likely to be affected by the changes in WordPress than the sort of off-the-shelf themes that use it as their foundation. In our testing we found that installing the Classic Editor plugin and bringing any essential plugins up to date was generally all that was needed to make the move from 4.9 without encountering any issues. Sites running older versions did require some additional adjustments to the theme to iron out compatibility issues, but nothing too significant.
Looking to the future it is likely that most themes will be built using the Gutenburg editor, using its block-based approach – that is certainly the way we are looking to go. But for all but the most simple existing sites, transitioning to the new editor probably isn't a sensible use of development resources. For these sites there are two possible paths:
1) Install the Classic Editor plug-in and update others to achieve basic compatibility with WordPress 5 or…
2) Remain on WordPress 4.9, which is stable and will be supported for the foreseeable future. At the time of writing all versions of WordPress stretching back to 3.7 (which was released in 2013) continue to receive important security patches.
So despite the tempting 'Please upgrade now' button that appears on the WordPress dashboard for admin users, it isn't imperative that you upgrade. If your site is stable running version 4.9 and there isn't a feature in WordPress 5 that you need today, then we would advise against jumping to upgrade, but instead plan to make the move at some point during 2019.
Receive Updates by Email
Sign up for our latest knowledge base articles delivered direct to your inbox.
Easy unsubscribe at any time. Learn more about how we handle your personal data in our Privacy Policy.