Email Marketing Best Practice
Email has long been an important tool in any marketer's digital utility-belt. Despite the recent coming-of-age for new channels such social media, more consumers still have opt-in relationships with brands via email than social networks such as Twitter.
It's a fast, cost-effective and eminently testable & trackable with a proven track record in driving website traffic and generating business – particularly when it comes to returning customers.
But of course like all powerful marketing tools, misused email also has the potential to do lasting damage to your brand reputation and negatively impact your business. So to help you avoid the most common mistakes and set you off on the right track we've compiled some simple tips for email marketing best-practice. Our clients range from high-volume marketers sending millions of messages per month down to small businesses with mailing lists under three figures. Although there might be some differences in the detail the same broad advice applies.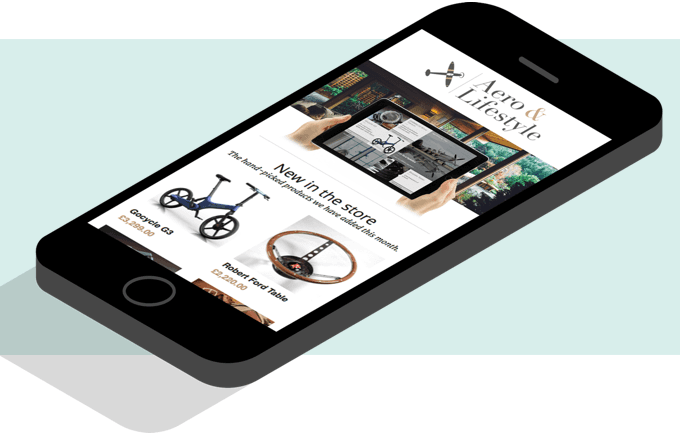 Building your email list
The effectiveness of your email marketing will depend to a large extent on the quality of your subscriber list. Your aim should be to build up a healthy list of email recipients over time, made up of previous & potential customers who are happy to receive your marketing messages.
The most common approach for collecting addresses is a sign-up form on your website. But if you collect email details already, perhaps as part of an online checkout or account creation process, then you could integrate sign-up as part of that too. Ideally you'll use a double opt-in approach where subscribers fill in the sign-up form on your website and are then sent a confirmation email with a link they must click to complete the process. This helps ensure that the email addresses you are collecting are valid and that the list is made up of people who genuinely want to receive your messages.
No matter how relevant you think your marketing might be to a potential recipient you should only ever send emails to people who have explicitly opted-in.
Although buying an email list or scraping addresses from websites can seem like a tempting shortcut to building up your recipient numbers, this kind of practice is likely to land you in hot water.
A large, poor quality email list can not only be costly to run but also cause real problems with deliverability. A single spam complaint from an individual could get your emails blacklisted and multiple instances could even result in your email marketing account being suspended or closed. And that's before you start to consider the potential damage to your brand's reputation. Like cold-calling, an unsolicited marketing email often won't make a very positive first impression with a potential customer.
With the introduction of the General Data Protection Regulation (GDPR) in May 2018, the standard for the level of transparency around how personal data used for marketing is collected and processed was raised considerably. This includes a new requirement to collect proof of permission from your email recipients at the point of sign-up and provide a comprehensive explanation of how their data will be used and any third parties (like you email marketing provider) that might be involved in processing it. The latter can be covered by your Privacy Policy and we would recommend including a link to this in your email templates as well as on your email sign-up forms.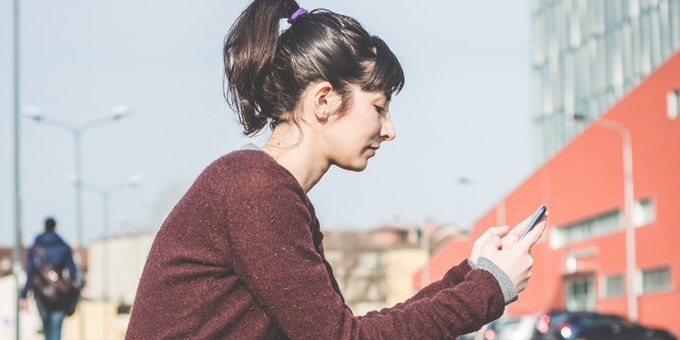 Keeping a clean email list
Once you have your list in place it's important to keep it clean by removing any addresses which become invalid and members who choose to unsubscribe. Good email marketing software can take care of a lot of the hard work for you, automating the cleaning process and also providing the kind of reporting you'll need to identify any parts of your list that might have become inactive (i.e. particular recipients who are no longer opening or clicking on your messages) so you can attempt to re-engage them.
Email bounces (which aren't half as much fun as they sound) come in two flavours, hard and soft. If you've ever sent someone an email and received an automated reply saying that your message couldn't be delivered then you've experienced a bounce-back. Hard bounces typically result from email addresses which no longer exist and you should remove these from you list straight away. A soft bounce suggests that your email can't be delivered now, but you might succeed if you try again later. They can occur for a number of reasons, perhaps because the recipient's mailbox is full or the receiving mail server is temporarily unavailable. Normally if you receive 3 or more consecutive soft-bounces from an address then it's a sign that your email is unlikely to get delivered and you should then also consider removing these addresses from your list too.
Even with a good email marketing solution handling most of this heavy lifting, you'll still want to monitor the reply address for your marketing emails to catch any manual unsubscribe requests or change of address notifications that might come through. If you're sending out to a large list this mailbox can very quickly fill up with bounce-backs and out-of-office replies so it makes sense to have a dedicated address which you use only for your email marketing and not actually any day-to-day business.
Monitoring email deliverability
One of the other key stats you'll want to keep an eye on is your overall deliverability rate, which is the percentage of emails sent that actually reach your recipients' mailboxes.
If a lot of what you send is bouncing back because of invalid email addresses or being rejected because it's being labelled as spam then these are indications that either your email list or content needs attention. It's also the kind of cue that Internet Service Providers (ISPs) and other email filtering companies will use to assess your sender reputation. Consistently low deliverability rates can affect your future deliverability resulting in more of your emails being rejected or ending up in recipients' junk folders.
As well as monitoring your deliverability rate using your email marketing solution you can also use tools such as Return Path's Sender Score to see how your current sender reputation stands and the likely level of filtering that might be occurring for your emails.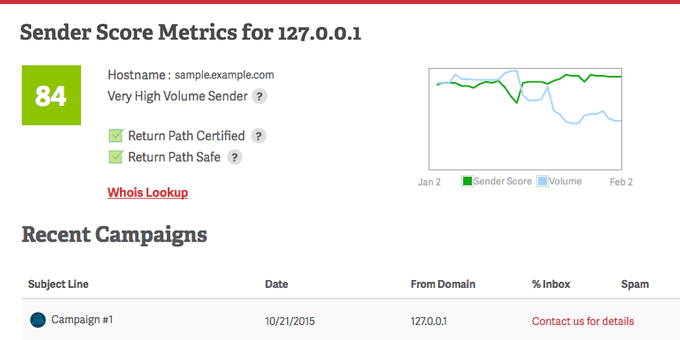 A quick tip for those of you with an established sender reputation who are planning to move domain or mail server IP address. It's worth building up the volume of outgoing email slowly as a sudden explosion of email coming from a previously quiet domain or IP will look a lot like spam to an ISP.
Email content considerations
What you send is as important as how you send it. Just as you should make it clear at the point of sign-up what recipients will be getting by subscribing, you should be equally transparent when it comes to formatting the content for your emails.
Don't try to trick recipients with misleading subject lines or links within the email itself.
Use a consistent 'from' address and sender name that your recipients are likely to recognise and clear descriptive subject lines.
We'll look at the creative side of email marketing design in a future post, but when it comes to formatting your content, wherever possible text should be presented as real HTML text rather then embedded within images. Emails presented purely as images are certainly easier to put together but they can look at lot like spam to a mail filter. As a lot of mail programs don't now automatically load images, your recipients also won't get any clue in their preview about your email's content and may be more likely to discard it without reading.
To be compliant with CAN-SPAM regulations you should be including your business' postal address in the email footer and ensure that recipients are given the option to unsubscribe. It's also good practice to include a line about why they are receiving your emails in the first place, which will also cut down your complaint rate.
We've written quite a bit in the past about how important it is to be testing your website on mobile devices. The same goes for your emails too. The majority of email opens now come from phones and tablets so if the text is illegibly small or buttons impossible to hit you won't be maximising your potential response. Also think about any webpages your emails are pushing through to, how mobile friendly are they too? Most email marketers are now applying the principals of Responsive Design to their email campaigns too, where the layout adjusts to suit the viewing device. This might be a bit costly to retro-fit onto an existing template, but if you're designing a new campaign it is certainly the way to go.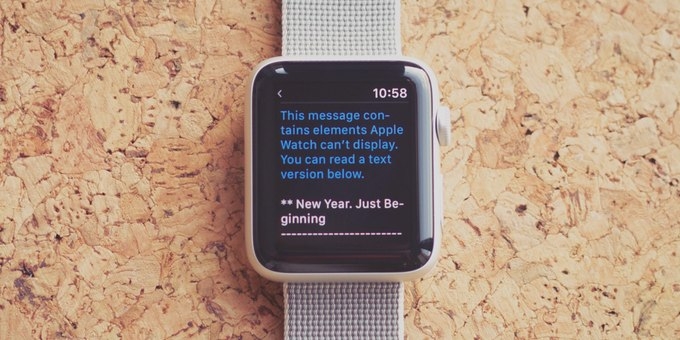 Not all devices support full HTML email, including some very new tech like the Apple Watch. To cater for these devices you need to also be sending a plain text version of each of your campaigns. Luckily most email service providers handle generating this version automatically, but the results often benefit from some editing. So we would recommend including a review of the plain text message to ensure that your content will still be clear and accessible for these recipients who won't be seeing any aspects of the visual design like images and buttons.
Hit send
Now you know some of the important best-practice you're ready to start sending some great email marketing. In a future post we'll look at some of the creative ways you can use it to engage with your target audience and drive traffic to site, but if you're planning a new email marketing campaign and would like a bit of help, please also feel free to get in touch.
Receive Updates by Email
Sign up for our latest knowledge base articles delivered direct to your inbox.
Easy unsubscribe at any time. Learn more about how we handle your personal data in our Privacy Policy.