Re-Launching The Pixel Parlour
You might have noticed that things are looking a bit different round here. Today we're excited to introduce our redesigned website, with expanded Knowledge Base, updated portfolio and featuring our new branding.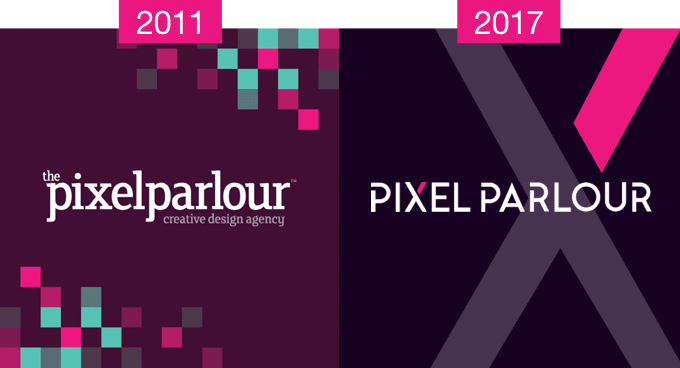 To bring greater visual consistency across all our outputs we have developed a new design language which we are calling Meridian. Encompassing everything from colour palette, typography and icons to use of language and technical standards it establishes a set of fundamental design principles to work to. Meridian introduces a more focused and striking visual style that we hope represents a cleaner presentation and stronger identity for the studio.
Looking back to the future
When we launched The Pixel Parlour back in 2011, we set out to bring the best in design and development to underserved small and medium-sized businesses, embracing newly emerging technologies and approaches where they could bring genuine value and building up a growing foundation of best-practice that could be baked into every project. 6 years on our tools and techniques might have changed but those same basic principles remain at the centre of our approach.
Our ambition for the future is to make this process even more transparent, helping all our clients benefit from the collective experience of our on-going work. In particular we have been working on a set of shared design principles, fundamentals that should be common to any successful website, but often get overlooked by businesses in the day-to-day focus on getting things done. This new website will play an important role in delivering that extension to our service and our new Knowledge Base is one good example of that in practice.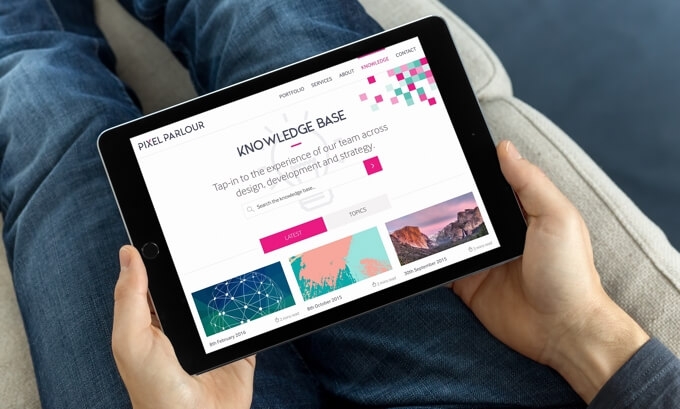 We have taken the past three years' blog articles and completely re-edited and updated them to create a great collection of best practice advice and website management tips that we hope will prove a useful reference for any website owner/manager. Expect to see this Knowledge Base grow significantly over the next few months. In addition to updating the content we have also worked on making it more convenient to consume, by grouping articles around some focused themes, adding a search, including estimated reading times and adjusting the presentation to create a much improved reading experience.
To help you discover the most timely and relevant content as it is published we will be reviving our 'Parlour Treats' newsletter. Delivered as a quarterly email update it will not only highlight the best new content published to the Knowledge Base, but also feature any key trends that are likely to affect website owners. Whether or not you are one of our clients you can sign up for the newsletter at the bottom of this post.
From pixels to press
Last year we designed hundreds of pages of printed materials, including brochures, magazines, adverts, event invites, flyers and shop facades. Looking forward, we will be putting extra focus on print design as an area where we can add a lot of value for our clients. Not only in helping ensure consistency across all online and offline communications, but also in taking the pain out of dealing with printers and sharing our expertise in selecting the optimum print spec for each job.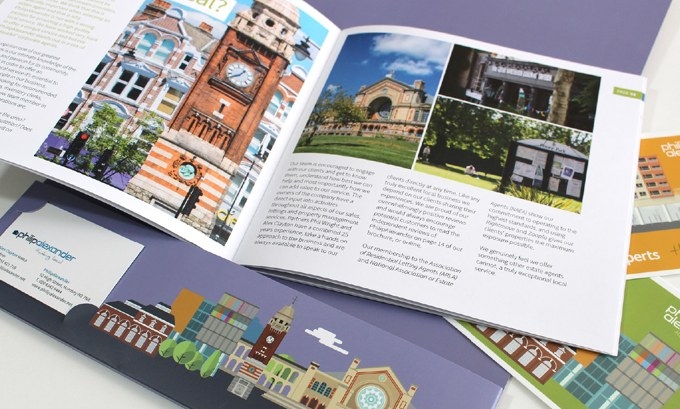 New year. Just beginning
This re-launch is very much the beginning and we look forward to sharing more of our plans over the coming months. We are truly grateful to all the businesses, charities and other organisations big and small that have chosen to work with us over the past 6 years and we can't wait to see what we can create together in 2017.
Receive Updates by Email
Sign up for our latest knowledge base articles delivered direct to your inbox.
Easy unsubscribe at any time. Learn more about how we handle your personal data in our Privacy Policy.