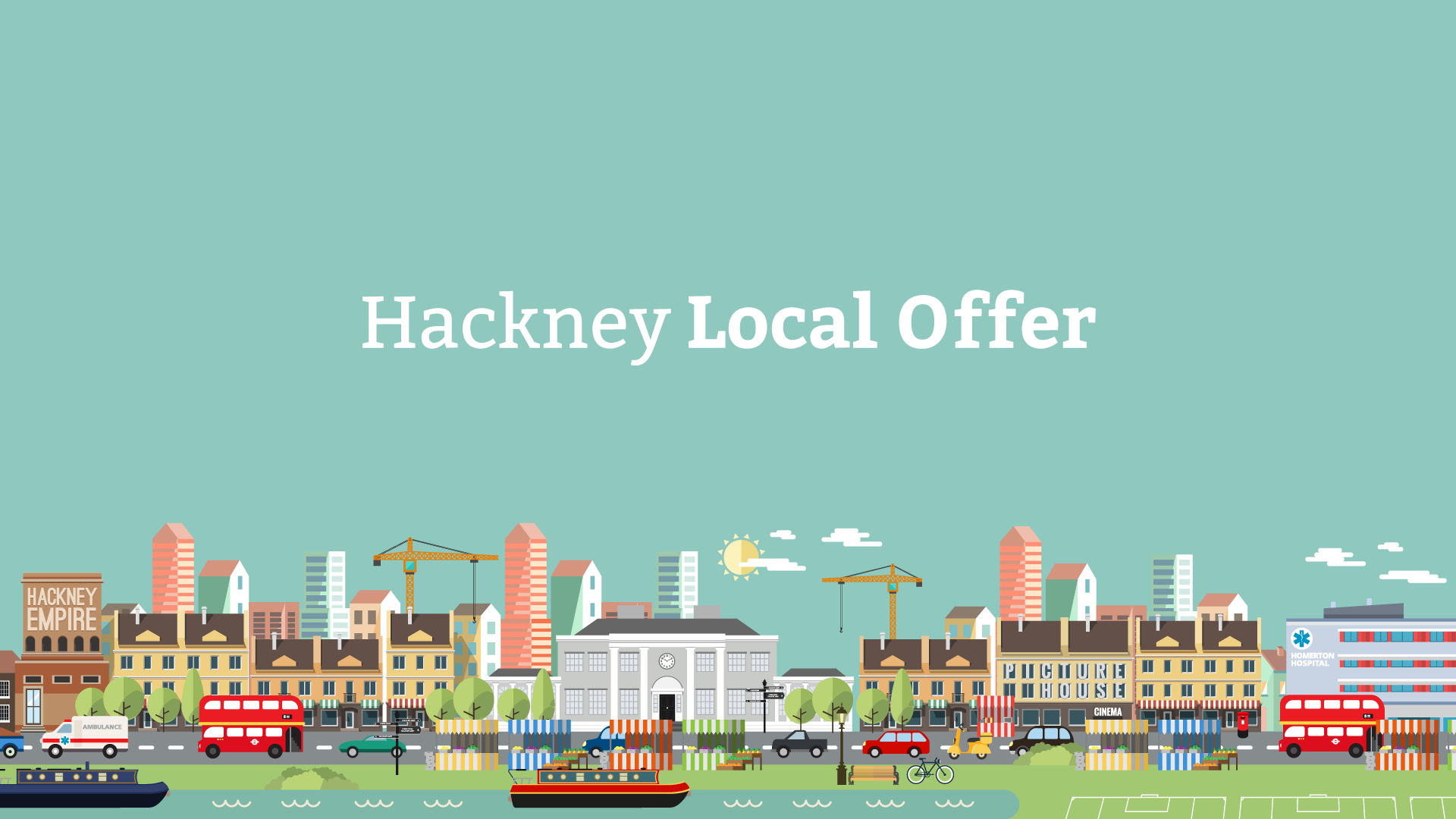 Hackney Local Offer
The Local Offer is a country-wide government initiative to unify the provision of information for young people with special educational needs.
A primary requirement is that every local authority provides an online directory of relevant services, supported by a knowledge-base of in-depth articles.
We were engaged to develop Hackney's existing minimum viable solution into a polished product that more fully reflected the needs of an incredibly diverse audience.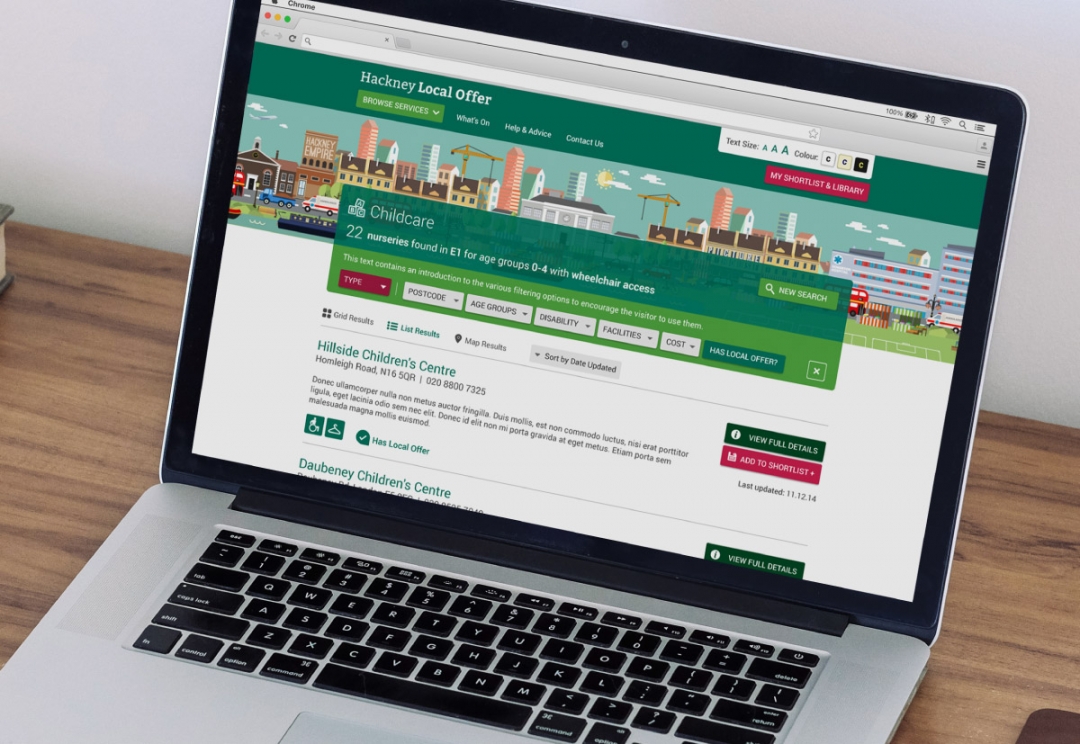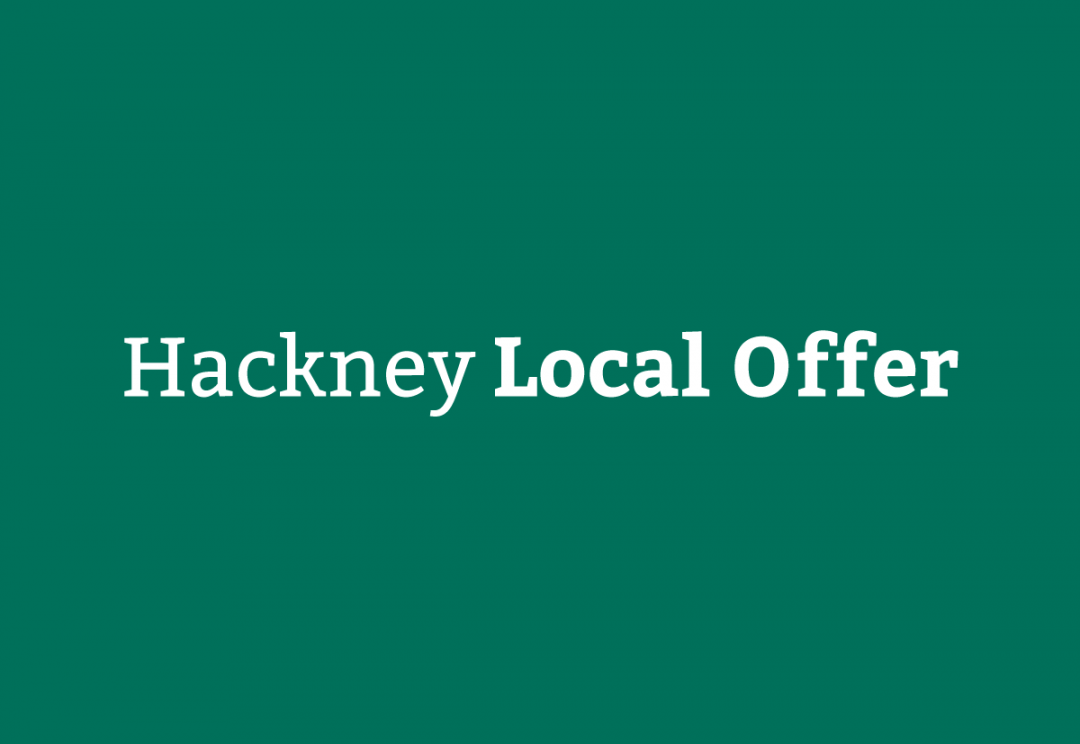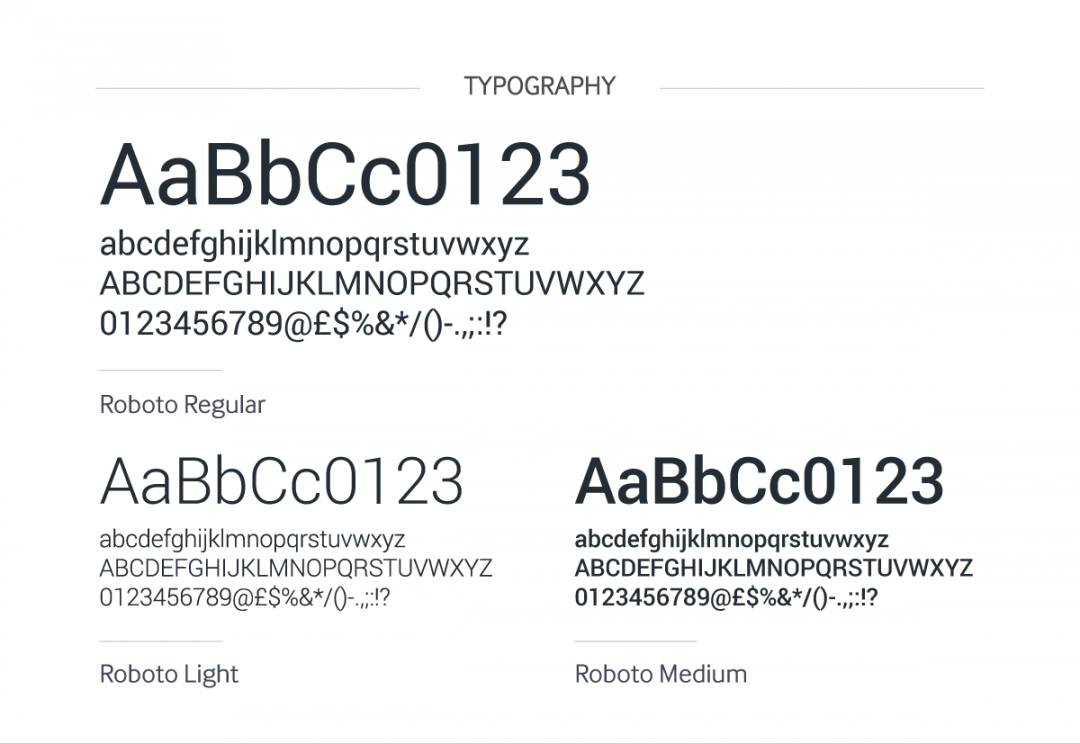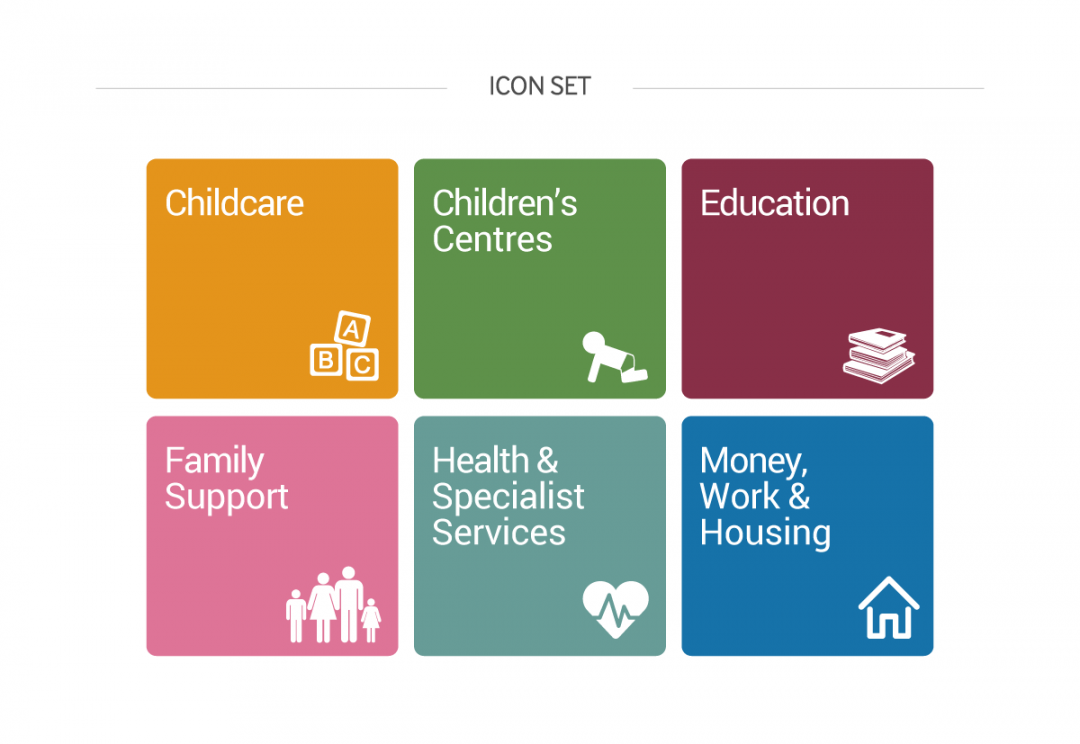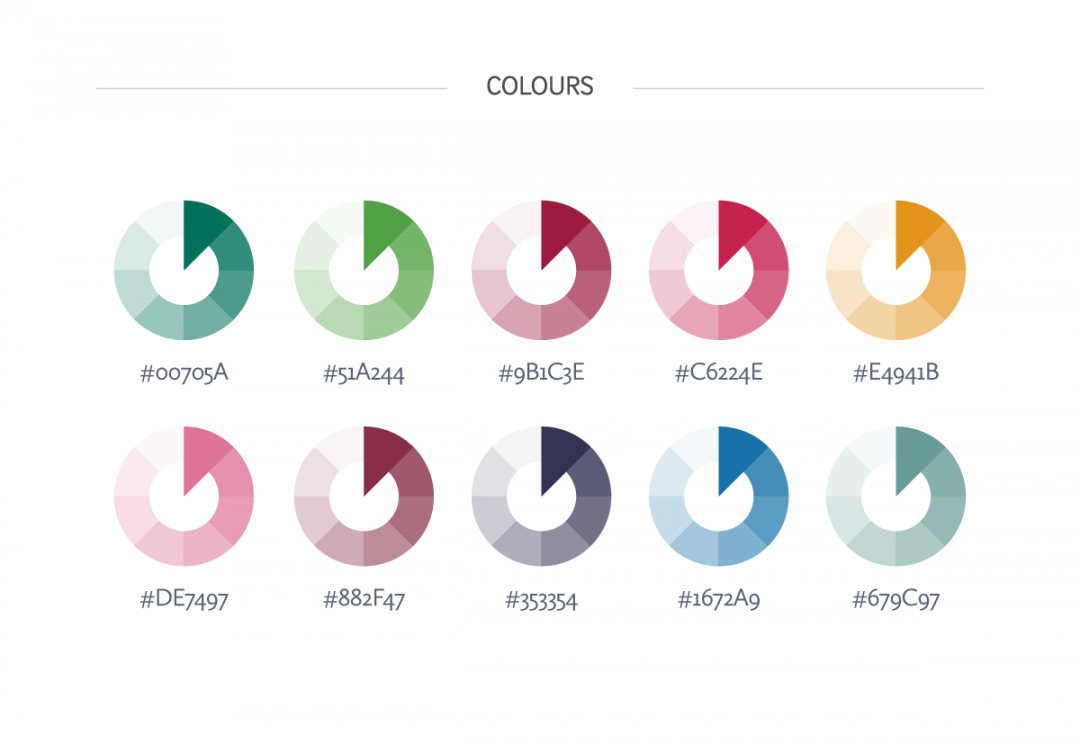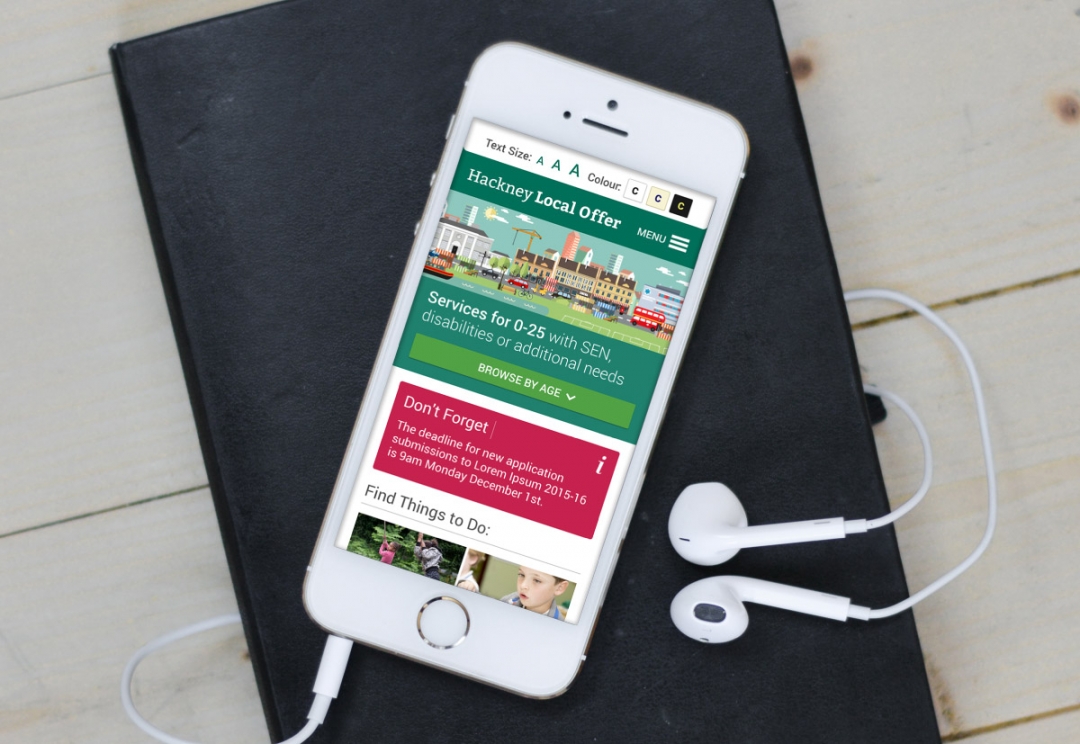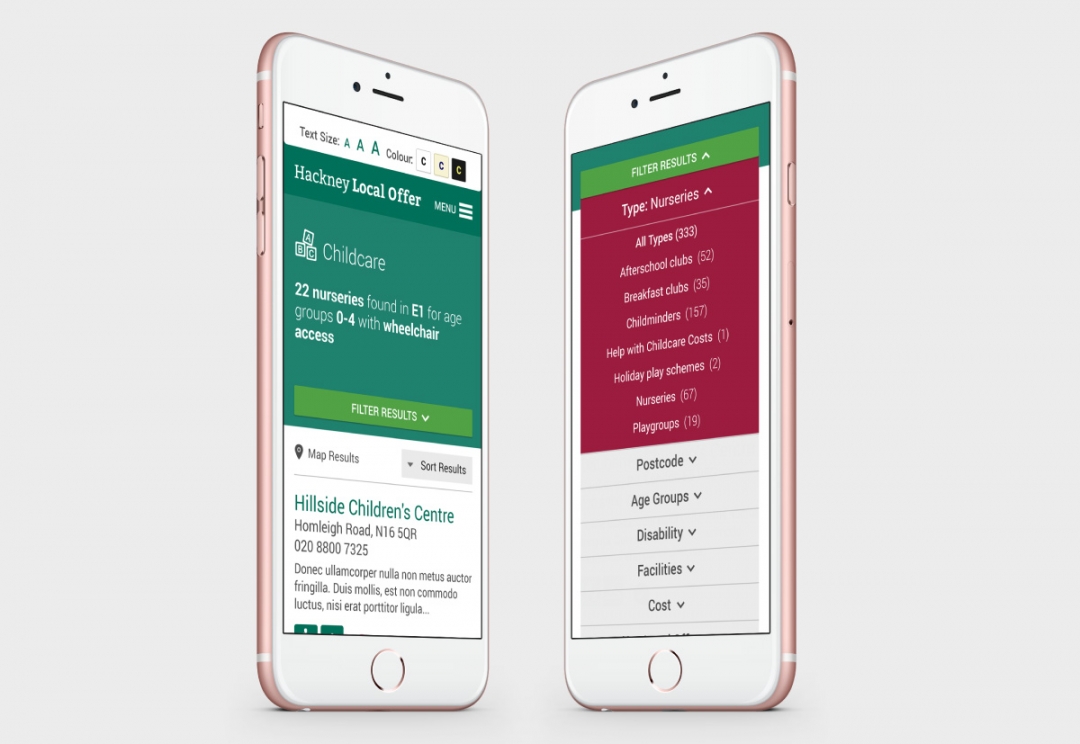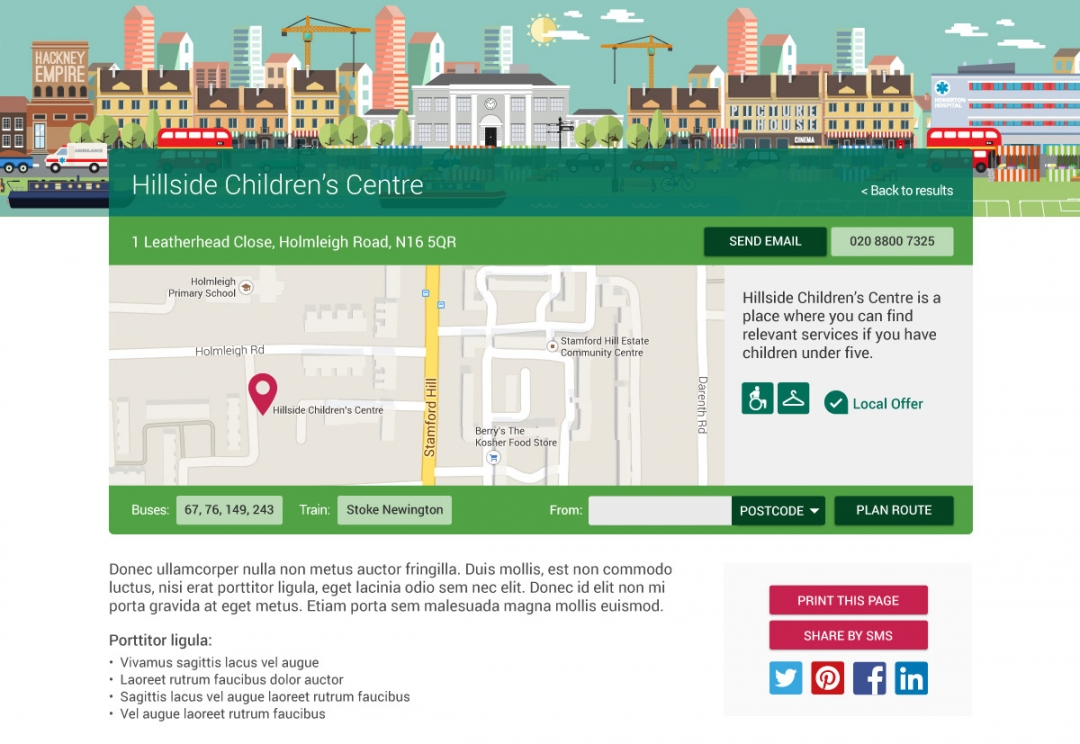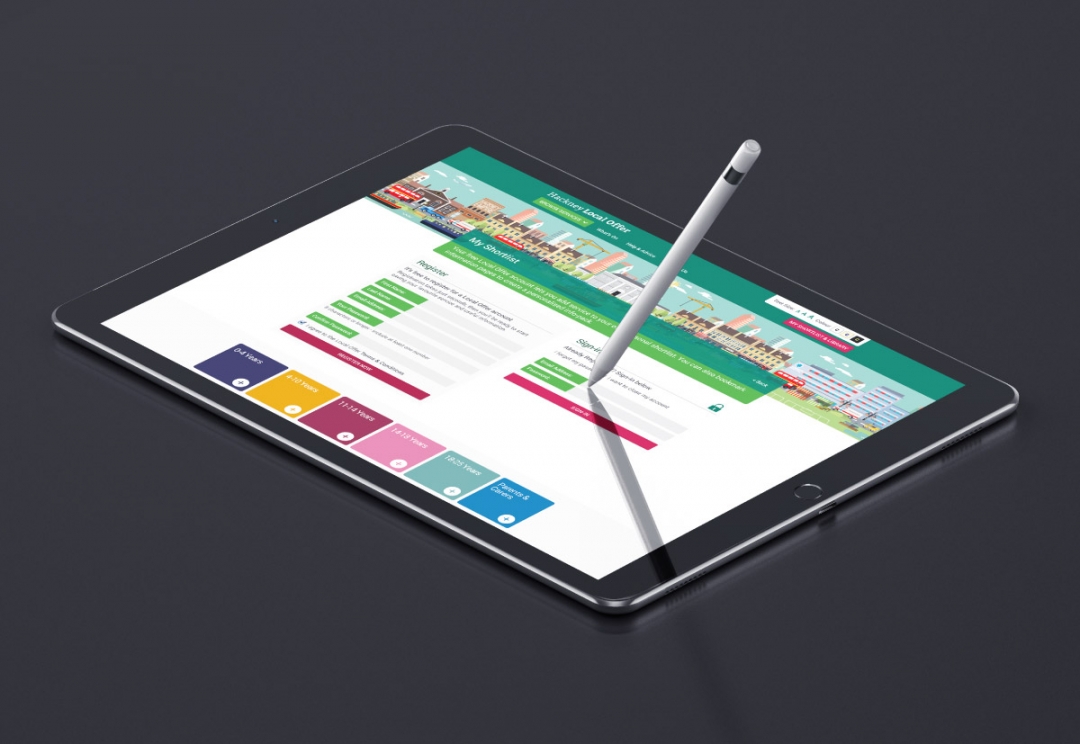 It has been a pleasure working with The Pixel Parlour. I appreciate the way that you calmly listen to the various requirements and muddle that's presented and come back with relevant, clearly thought-out solutions. You have a knack for making the complex simple and a gift for combining creativity and logic to deliver an end-product that is intuitive to use.
Deirdre MacGinley, Information Services Manager