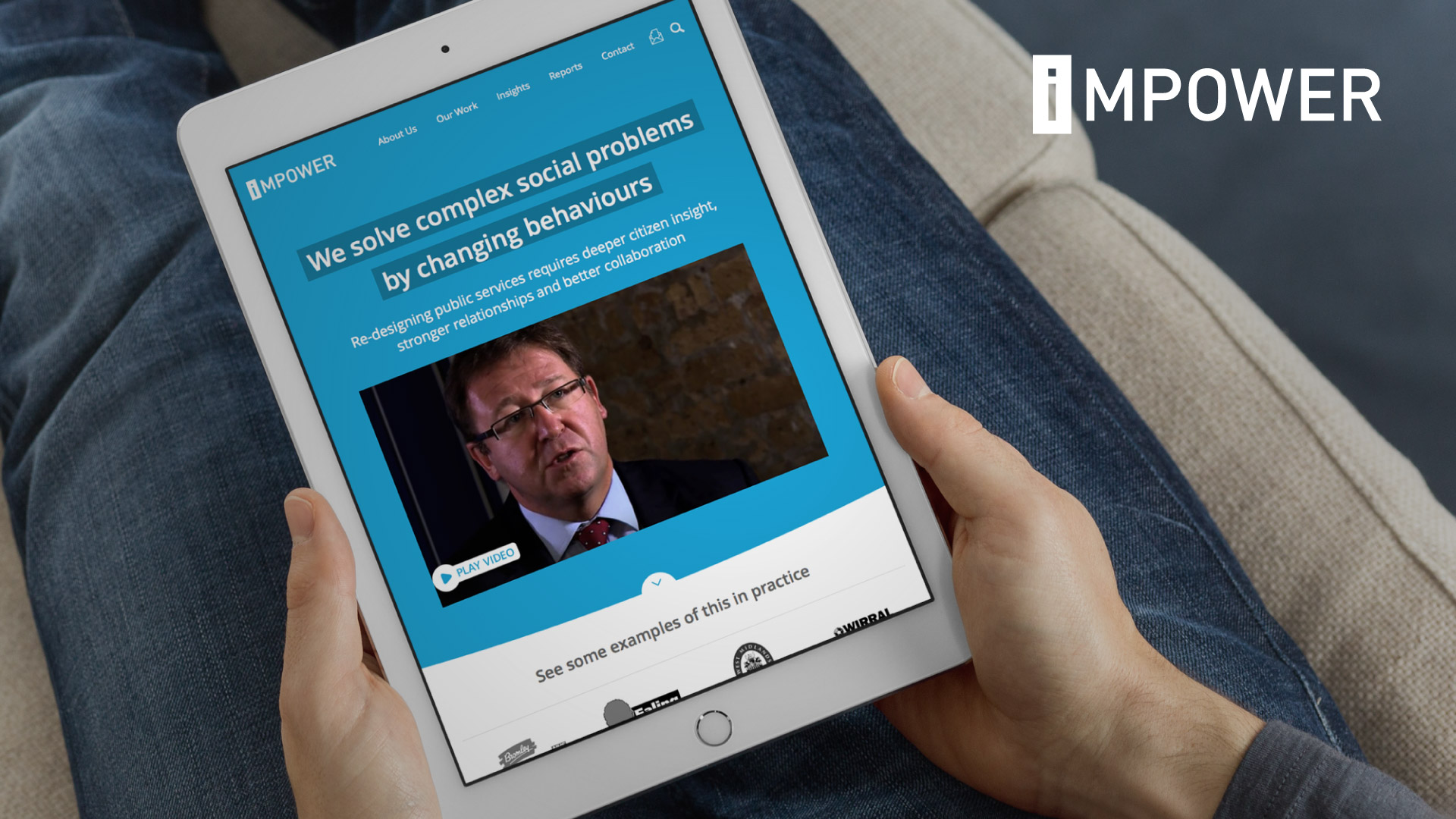 iMPOWER
iMPOWER is a behaviour change consultancy that specialises in working with local government to improve public service provision.
Their insights-led approach puts the citizen at the centre of reshaping of services and aims to create sustainable change that really does improve lives.
We worked in partnership with communications agency Poached Creative to design and develop a new website that would effectively communicate iMPOWER's values, showcase their work and provide a platform for them to share their latest research.