Ipanema Capital
Ipanema Capital is a wealth advisory service offering tailor-made investment solutions for private and institutional investors.
Our brief was to achieve a design that would feel rooted in the company's home city of Munich, but still appeal to an international clientele. They wanted to move beyond the very corporate feel of typical financial services sites and inject a bit of personality.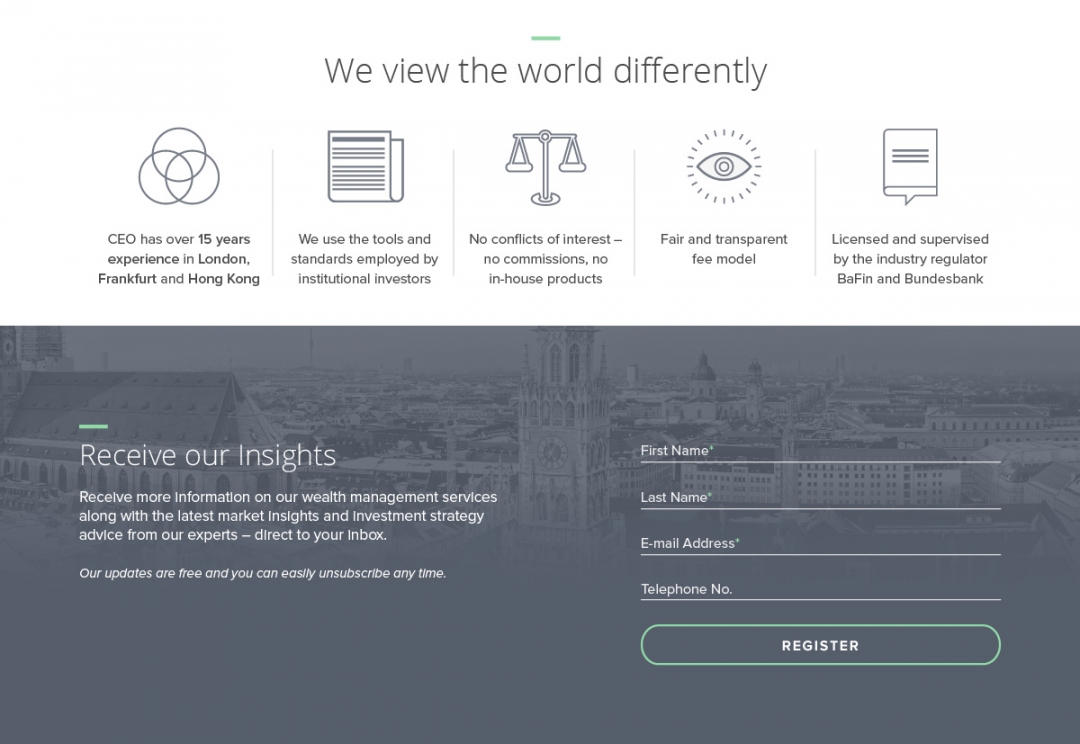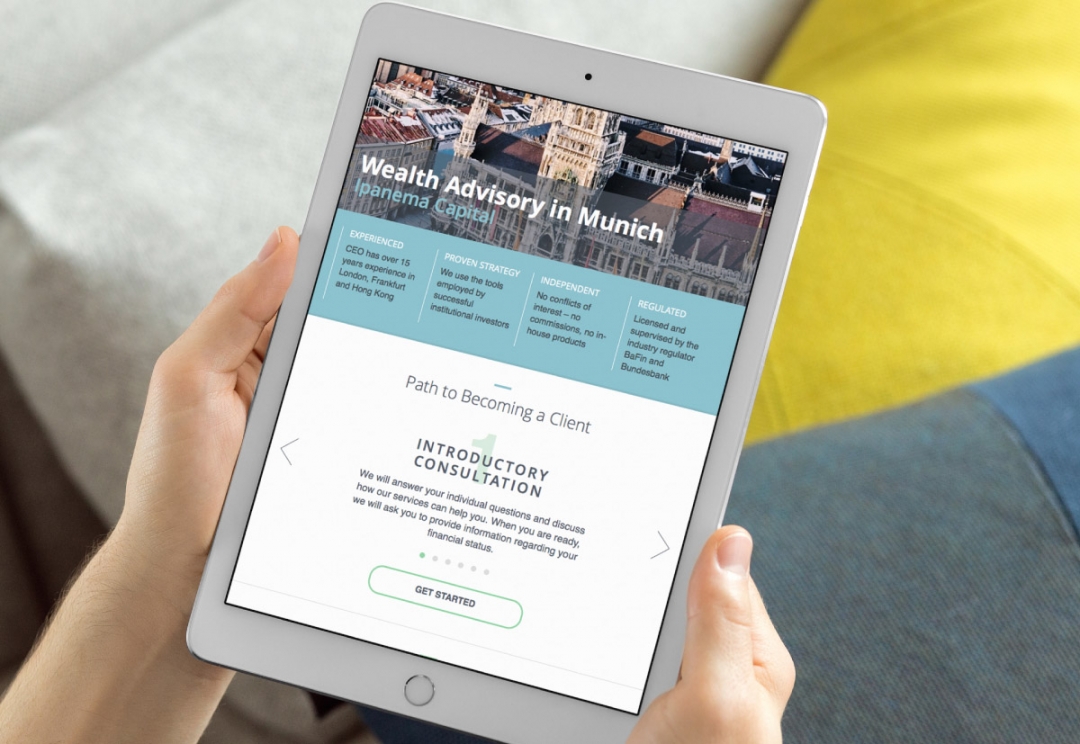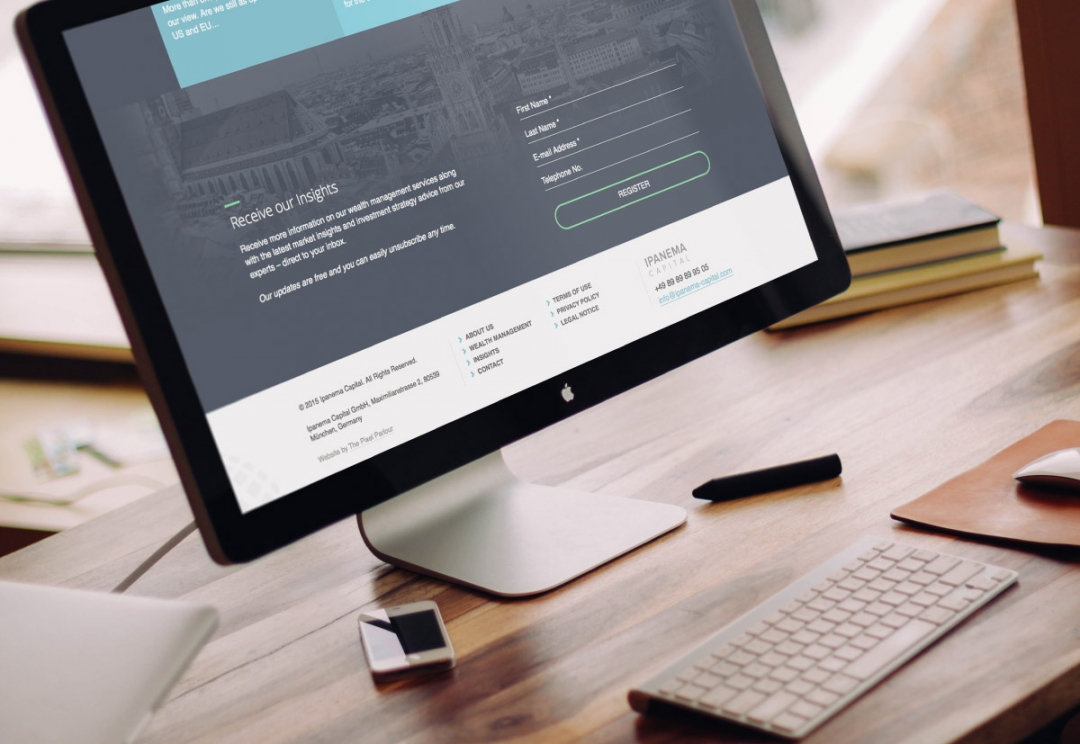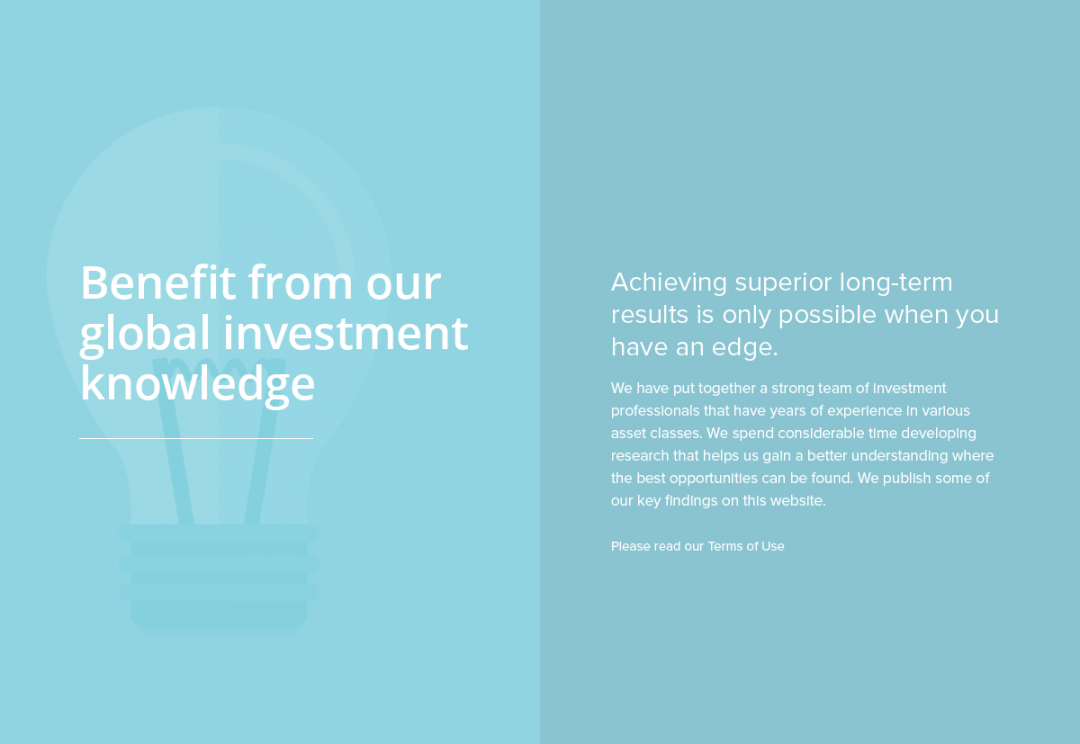 The Pixel Parlour understood our requirements and since launch we have had nothing but positive feedback from our customers.
Bernd Völker, Ipanema Capital