Google Nexus 7 : First Look
For anyone who has had their ear to the technology rumour-mill this year the announcement of the Nexus 7 tablet at Google's I/O conference back in June was hardly a surprise. But its actual materialisation, running a pure version of Google latest Android OS, and keen pricing has still caused more than a little excitement amongst the tech press.
With pre-orders now shipping a little Google-branded box landed at the office this morning and a scrum immediately ensued. Distracting the others with a new animated GIF and lifting the lid on the sleek box, first impressions are of a solidly-made device that feels good in the hand. But as somewhat of an Android newbie, I wasn't sure what to expect on first boot.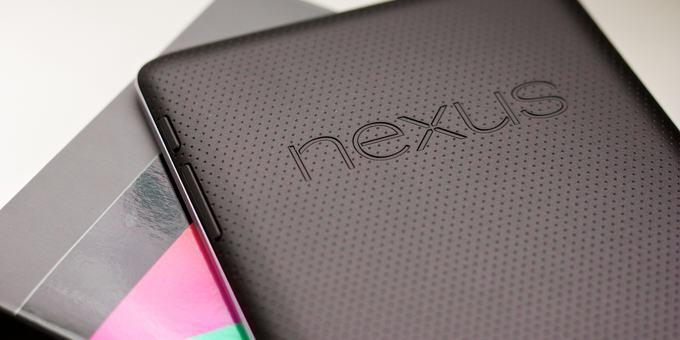 On paper this Asus-built tablet certainly stacks up nicely, packing a surprising amount if power behind its little 7 inch display.
A Quad-Core Tegra 3 chip is complemented by 1GB of RAM and a front-facing camera, plus NFC chip are nice additions to the usual compliment of WiFi, Bluetooth and GPS.
Setup was a breeze and within minutes I had my familiar complement of apps and was happily browsing, editing docs and testing out Google's answer to Siri, Google Now. Performance throughout was great and I didn't experience an UI lags or jumpy scrolling, which had been my experience with previous Andriod devices. However undoubtedly the most impressive feature is the price. Just £159.99 for the 8GB model, which Google have hinted is essentially selling at cost.
Clearly this is very much positioned as a content consumption device, a window into the Google Play store. This makes it a direct competitor to the likes of the Kindle and iPod touch. But for many it could also take the place of the iPad. In my house the iPad is currently king, I barely ever boot my iMac anymore. But when I leave for work it's a different story. Yes the iPad is a great tool for meetings and I do use it for occasional content creation (I'm writing this blog post on it now), but when it comes to the day-to-day lifting and shifting of web design I need my Mac and I don't really want to walk around with them both in my bag.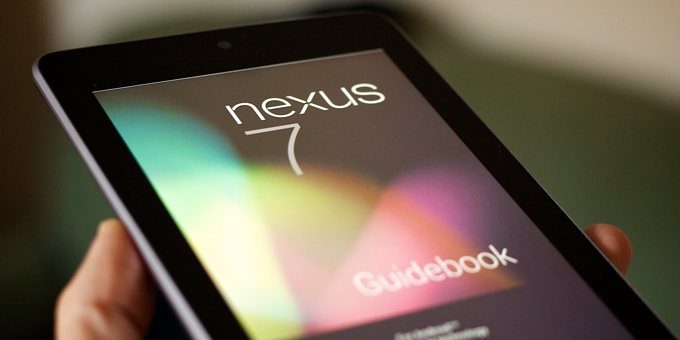 Although describing the Nexus 7 as pocketable might be stretching things a bit, it's certainly eminently bag-able.
I can see myself carrying it along with a laptop without feeling unduly weighed down. Which makes it a potentially very interesting little device.
At The Pixel Parlour we're really getting into our stride with Responsive Design. 7 inches has now established itself as a new standard form-factor sitting between touch-screen smartphones and larger tablets such as the iPad. We're hoping that the Nexus 7 will be a great asset for design testing and it's probably the first Android tablet with the potential to gain real traction. If you're dropping by the office and you'd like to have play, just ask one of the team, but they might have to prize it out of my hands first!
Receive Updates by Email
Sign up for our latest knowledge base articles delivered direct to your inbox.
Easy unsubscribe at any time. Learn more about how we handle your personal data in our Privacy Policy.